Open Mic Club Night is held on the first Friday of every month
in the Clifford Room of the Barnfield Theatre Exeter
commencing at 7.15pm.
There is a raffle, tickets are £3 for a strip.
(Please Note: All attendees are asked to contribute)

Contact Verity on 07722 244952 to book a slot.
(we do also keep a few slots free for walk ins)


Next Club Night
Friday 6th August
Starting at 7:15pm
Please visit the 'News' & 'Events' pages for latest information
……
If you have a professional stage microphone please bring it with you for your personal use. (We do have sufficient mics to swap/clean them between acts if you don't have one to bring). The Theatre are asking us to finish half an hour earlier than in the past, therefore the start time will change to the earlier 7:15pm (doors open 7:00pm) and finishing 10:00pm.
……

We are desperately short of people to help set up (two of our regulars are no longer able to help due to poor health). So if you can get to the Theatre soon after 6pm we would be very grateful of your help. No special skills required, you just need to be able to move chairs & sections of the staging etc. However if you have technical experience, or would like to learn how to rig the sound system, please let us know.

We are very much looking forward to seeing and hearing you all again. Please check back here regularly as we will be posting more information about how changes may need to be made to future Club Nights.
……
Our 2019 Showcase Concert raised £1000 for Age UK Exeter.
A big thank you to everyone who was involved with and supported the event.
.
IMPORTANT NOTICE

The Theatre are now strictly enforcing electrical PAT testing rules. This means that ALL portable mains powered electrical equipment has to have a current (within a year of test date) PAT test label to be used at the Club. This includes (but not limited to) Amplifiers, IEC leads, extension leads, power supplies/chargers for pedals, cameras, phones etc.
'One off' PAT tests can be carried out on the night to ensure any mains powered equipment and leads meet current safety regulations. Please arrive at 7pm if you would like this done.
Please contact us if you need clarification / advice.
What's it all about?
The Club offer an opportunity for instrumentalists and singers, performing solo or in any size of band -including choirs – to display and improve their talents and abilities before an audience in an amplified theatre setting.
Performers are able to get further information and book a slot by contacting Verity on: 07722 244952, you can leave a voicemail, or text.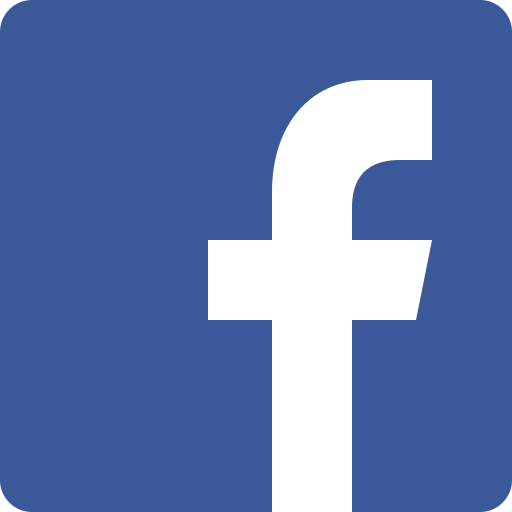 An excellent sound system and lighting is provided with a resident engineer, together with a stage area. It is simply a case of plug in and play!
Each month there is a different host for the evening who also has an extended guest spot, and can invite their friends to perform too. Each booked-in performer will have around 10 minutes for their songs, and we will endeavour to keep two slots open for walk-ins on the evening.
The public are warmly invited to join the audience.
Artist Concert Opportunities.
The club is able to offer support to artists wishing to promote their own concert in the Clifford Room of the Barnfield Theatre. Artists choose their admission charge and the tickets are sold through the box office with the usual deduction for the room hire and admin charges. The club is able to publicise any concert on club nights, and the Theatre can offer assistance with publicity with sufficient notice. We can also offer our Bose P/A system with sound engineer, for a reasonable additional charge.
History
The Barnfield Music Club developed in 2004 from an idea that the Exeter area needed something a bit different than the existing excellent folk clubs. Mick Burch approached the well known and long established Barnfield Theatre in the centre of Exeter and it was agreed that the Clifford Room would be equipped with a well lit stage, an excellent Bose sound system, plus experienced & helpful technical crew. The Clifford Room would be made available on the first Friday of every month. Exeter's first "Open Mic" club was born. Here was a chance for established local artists and newcomers to hone their craft and perform to an audience in a well equipped concert environment. Local retailers Market Carpets Ltd agreed to sponsor the club and help with expenditure. Hundreds of performers have since performed at the club watched by a loyal audience.
The Barnfield Music Club committee are:
Mary Dinham – Publicity and Treasurer
Verity Greenaway – Performer Bookings & Host Management
Alan Howlett – Stage Manager
Roger Hutton – Chair and Sound Technician
David Wellington – Sound Engineer
HALL OF FAME!
Just some of the artists who have appeared:
(Click on any underlined name to go to that artist's web site)
200 HURTS, Alex Kumar, Crossborder, David Hoad, Devon Bird, Funky Bizness choir, James Cann, John Brookes (Cliff Jones Accompanying), John White & Alan Howlet, Kevin Spiers, Kulu, Mark Williams, Mick Burch, Mick Groves, Mudskippers, Nicky Swann, Roger Hutton, The Cornelius Family, The John White Band, THE McSMITHS, Tony Scott, Sharon & Cliff, Verity Greenaway… plus many many more.